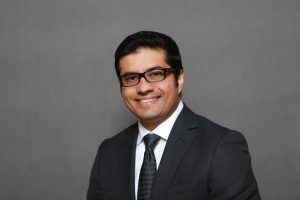 Welcome to Innovative Pain Solutions
Dr. Kalia specializes in minimally invasive treatments for a wide spectrum of pain conditions. He is double board certified in Anesthesiology and Pain Management. Dr. Kalia follows evidence based guidelines for the treatment of chronic spine pain. Pain emanating from the spine presents complex diagnostic challenges.
Adult Stem Cell Therapy For The Treatment Of Pain
What are adult stem cells?
Stem cells were discovered over 40 years ago when researchers found that cells derived from bone marrow had the ability to form various tissues. They are responsible for everyday tissue remodeling and turnover. There are several types of "adult stem cells," and Mesenchymal Stem Cells ("MSCs") are partially defined by their ability to differentiate into tissues including bone, cartilage, and ligaments.
Why is it more difficult to recover and heal from Injuries and trauma as we get older?
As we get older, we produce less and less stem cells. When trauma or an injury occurs, there just simply aren't enough stem cells available to do the work. Another reason is there are some areas of injuries that do not have blood vessels close by or lack a sufficient "scaffold" to rebuild and remodel the area, like the knee joint. And some conditions, like those that deal with degenerated cartilage, cannot overcome the inflammation stage of healing.
How do adult stem cells work?
When MSCs are activated by responding to the microenvironment, they secrete proteins that work to reduce inflammation, prevent programmed cell death, prevent microbial and fungal infection, and generate new blood vessels.
Where do adult stem cells come from?
In adults, stem cells are present within a variety of tissues and organs, the most common sources being bone marrow or fat tissue. At present, the majority of adult stem cell procedures utilize bone marrow-derived stem cells.
How long will it take after an injection until I Feel relief or gain functionality?
Physicians have reported at emerging Regenerative Medicine conferences that a patient feels relief from a knee injection within 3-weeks; for disc injection (spine), around 3-months. This therapy is not like a steroid injection, which tends to show a rapid effect. Bone marrow concentrate stem cells need time to address the microenvironment that is causing the pain, and then figure out the best way to respond to it
Potential Applications of Bone Marrow Concentrate

SHOULDER

SPINE

HIP

FOOT AND ANKLE

KNEE
REIMBURSEMENT & INSURANCE
While adult stem cells have been used for decades to treat a variety of diseases, their application in the treatment of pain and arthritis disease is relatively new. Because of this, insurance companies do not currently cover the therapy.
HOW MUCH DOES IT COST?
The cost of a stem cell treatment varies based on the procedure performed. Our office staff can assist you with payment options and any other questions you may have.
CALL US TODAY – (407) 284-1993WE ANSWER 24/7
What Patients Say
Here are some of the wonderful letters and comments we have recently received.
I had a mild procedure on my lower back. Since then I have had no back pain. It has been like a miracle for me.
Betty Webb 12/4/18
My name is Felicita Santiago. I came to Dr. Kalia with back pain. Dr. Kalia and his staff treat me like family. I'm very happily free of pain. Thank you Dr. Kalia.
Felicita M. Santiago 11/19/18
Dr Kalia is the best pain management specialist in the business. He got me the relief that I need and I have never felt better. Thank you!
Marizela Villela
I searched 5 years before I found Dr. Kalia. He has done a great job of helping me with the chronic pain in my spine and now my knees.
I would recommend Dr. Kalia to anyone looking for pain relief. He explains procedures very clearly to you and makes sure that you are comfortable. My pain in my back and neck has been taken care of and I no longer need pain meds for either of them.
I am currently being treated for knee pain with PRP procedure. It has improved my pain and I will be getting a second procedure. God bless Dr. Kalia.
-Diane Suarel 11/1/18
Dr. Kalia is at the top of his field. He is very knowledgeable, caring, and compassionate. He explains very thoroughly the issues of the patient, listens very carefully to the patient and outlines procedures, medications, and whatever is needed to lessen the severity of the patient's pain. I would highly recommend Dr. Rajan, Kalia, Innovative pain solutions to anyone suffering in pain. Dr. Kalia will find the solution to a better and improved quality of life for the patient.
Catherine Gerrard 11/25/18
Dr. Kalia is a world class pain management specialist who gets you relief.
Yolanda Villela
Dr. Kalia is very thorough, educated, and smart when it comes to managing pain and providing you with the best solution. The best pain management specialist around.
Lurvin Villela
Locations
Dr. Phillips Location
7350 Sand Lake Commons Blvd #2225
Orlando, FL 32819
Kissimmee Location
801 W. Oak St. Ste #203
Kissiimmee, FL 34741
St. Cloud Location
4589 Henry C. Yates Lane
St. Cloud, FL 34769
Email:
stemcellinj@gmail.com